Tianjin carpet industry park is approved by tianjin municipal government in August 2009 as a municipal key park, located between Beijing and Tianjin,and is located in CuiHuangKou Town ,knows as "town carpet".CuiHuangKou Town is the focus central town determined by national construction ministry,ancient cultural town in Tianjin.More than 500 industrial enterprises, with supporting the processing and production capacity. It has beautiful natural landscapes,13 thousand acres of wetlands, 31 thousand acres of forests,and adjacent to national wetland nature reserve, Gangbei forest park and Qingbei forest park, also has good ecological environment.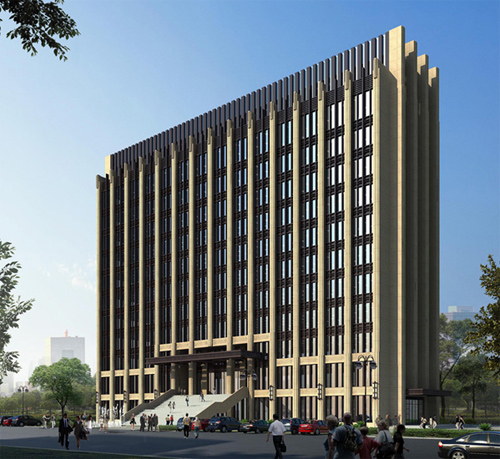 Tianjin carpet demonstration industrial park plans a total area of 10 square kilometers. Near Beijing-Tianjin, Tianjin-Jixian, Tianjin-Shenyang, Tangshan-Tianjin,Tianjin-Weichang expressways and national main roads. Jin-ji railway gets through the park and has the cargo stations.
  Since April 2009, according to the overall plan approved by the municipal government, it finished the foundation of infrastructure construction with high standards . At present, the backbone road network, water supply, drainage, communication, electric power line have already runned through, 110 KV and 35 KV substation, introduced in north China and the Beijing-Tianjin-Tanggu, two big power grid, carries high quality power supply uninterruptedly to enterprises. Development zone plans to open 10 thousand IDD lines and installed the optical fiber digital communications center with the capacity of 60 thousand, it can provide voice and data communication services with high level and high quality for the enterprises in the park. The planned thermodynamic system can provide 0.8 MPa steam and 90 ℃ hot water for the users. It involves the capacity per day of 30000 tons of water purification ability center and 10 thousand tons of ground water factory. The water has been treated scientifically, completely meets the standard of urban drinking water. The water pressure is 0.3 MPa. With the accomplishment of Yong-tang-qin high pressure gas pipeline project, the park introduces the pipeline gas.
  The park planning includes four functional partitions: scientific research office plans administrative management, business finance, insurance, and the research and development base.0.78 square kilometers for the supporting living area, contains the residential, life, education, entertainment together.It creates a sweet life space for the investors. Industrial areas are mainly industrial lands for production. Association area builds large logistics bas, distribution area, etc.
  Carpet park is located in the economic concentration areas of Beijing and Tianjin, more than 100 universities, scientific research institutions in Beijing and Tianjin can offer high quality technology management talents for the park.Every year, 5200 college graduates around reserves enough human resources of high quality for the development of park.
  Carpet demonstration industrial park enjoys all the preferential policies of tianjin municipal development zone. It provides the production sites for investors with the form of leasing land and plant. Investors may establish individual proprietorship, joint ventures, cooperative enterprise, also can engage in real estate development and plots of land development.
  The main investment direction is international well-known enterprises, new energy and new materials, electronic information, machinery manufacturing and other high added value, high benefit enterprises.
  Tianjin carpet demonstration industrial park appreciates for the kindness of all the friends at home and abroad, our sincere quality services will goes for the return. More vast and great future looks forward to your participation!