Specialties:
Goubuli Baozi (Goubuli steamed stuffed bun)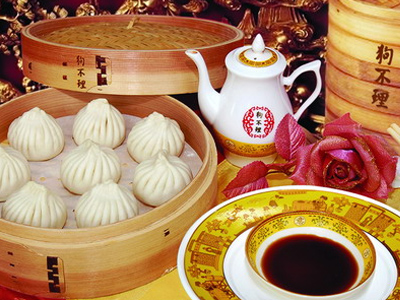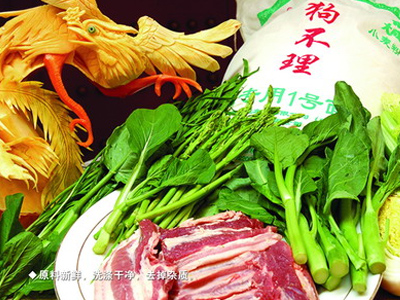 As one of China's time-honored brands, the Goubuli Baozi enjoys great fame around the globe. The steamed stuffed bun could be found in overseas markets as early as the 60s. Gobuli Baozi is also translated as the Gobelieve Baozi. It tastes delicious and is exquisite in workmanship as well.
Guifaxiang shibajie ma hua (18th Street fried dough twists)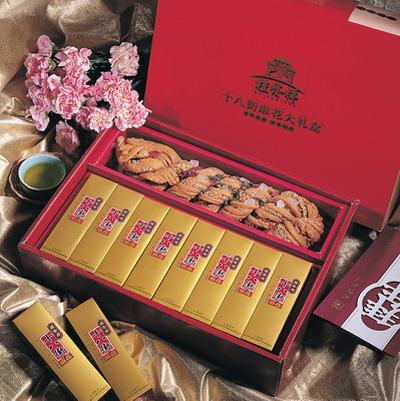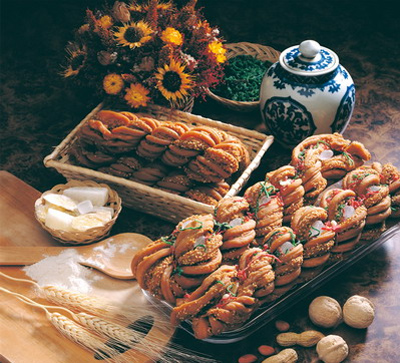 Shibajie Mahua emerged at the end of the 19th century, home-made and preservative-free. It can be stored for three months in spring and autumn, and two months in summer.
Er duo yan zha gao (ear-hole-like fried rice cakes)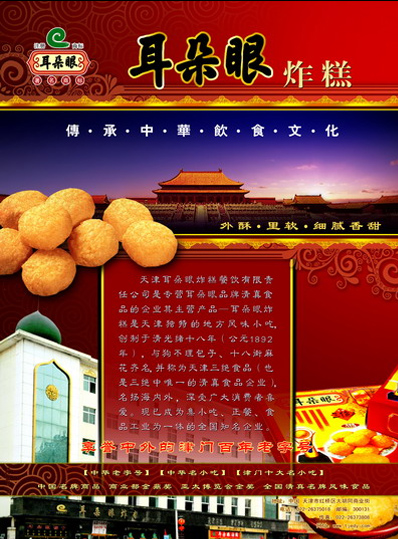 Boasting a history of more than 100 years, the er duo yan zha gao is made of rice flour. It has small red beans and white granulated sugar as its stuffing. It is then deep fried in sesame oil. Liu Wanchun was its creator. The "zha gao" (rice cake) he made we named after the Hutong he lived in at the time called Erduoyan.
Hospitals and clinics:
Tianjin has many renowned hospitals. They are leaders in Clinical Oncology, Haematology, TCM acupuncture and moxibustion, Acuteabdomen treatment combining traditional Chinese and western medicine, transplant surgery. At the moment there are 2617 medical establishments in total, of which, 56 are upper first-class hospitals. The community health service sector has a 100 percent coverage rate.
1. Major Comprehensive Hospitals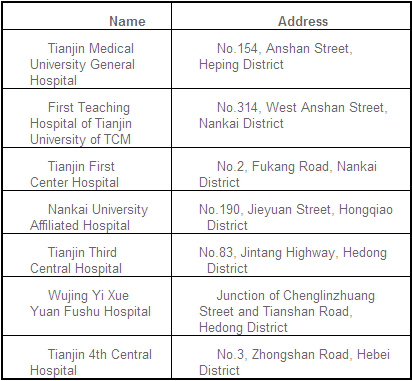 2. Major Specialized Hospitals