Visit / Business Visa (F): Issued to foreigners who are invited to China for visit, research, lecture, business, scientific-technological and cultural exchanges or short-term advanced studies or intern practice for a period of less than six months.
F visa in China
If you enter into China on a tourist "L""or "F" visa with intention to stay beyond the validity period specified on the current visa, VisaServiceforChina.com can assists you to extend your current "F" visa or perform a conversion from "L"visa to "F" visa. You can re-apply for single-entry or multiple-entry F visa for a maximum of one year period.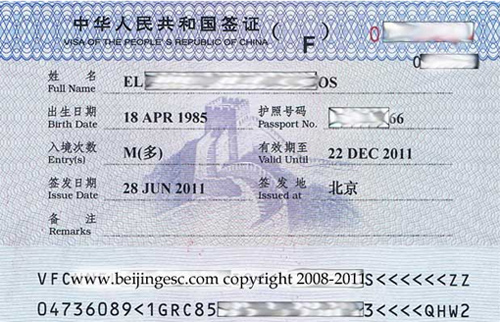 Please note that the validity period of the F visa shall not exceed one year from your last entry into China.
Documents required:
Your passport with valid visa.
4-inch White-background photos.
Registration Form of Temporary Residence.
Health Check Certificate.
Processing time: 10 business days
Expedited Service: 5 business days